Specialty Roofers in Suwanee, GA
Cranor Roofing is Atlanta's premier local roofing contractor, offering roofing installation and repair services to residential and commercial customers throughout Metro Atlanta and North Georgia, including Suwanee, Atlanta, Gwinnett County, Burford, Duluth, and Johns Creek, GA. We offer slate, tile, metal, cedar, and low slope roofing and gutter services, along with Christmas light installation during the holidays!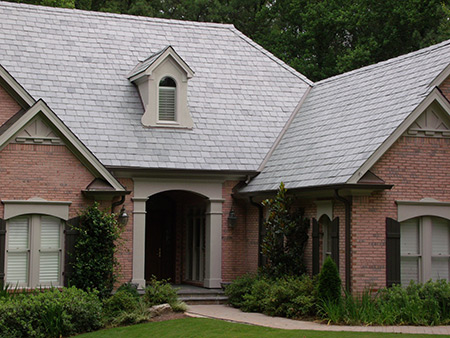 If you are interested in quality, long-lasting specialty roofs, we are here for you. There's a reason you'll often hear people talking about how important it is to have "a roof over your head"—the roof is literally what stands between your family and the outdoor elements. We understand that a roof problem isn't just something to take care of when it's convenient. Rather, it's likely a high priority, particularly if your roof is visibly compromised. Fortunately, a call to Cranor Roofing, your trusted roofing contractors in Atlanta, GA, is the first step in resolving any roof issue you may be experiencing.
At Cranor Roofing, we're proud to be locally owned specialty roofers and Christmas light installers and a member of the Metro Atlanta community. Our commitment to serving our customers means we're happy to take on both residential and commercial roofing projects. We're certified roofers by the National Roofing Contractors Association and make it a point to use only the best people, products and methods in completing our work. If you're in need of quality specialty roofs, roof repair, or roof replacement in the Greater Atlanta Metro area, give us a call.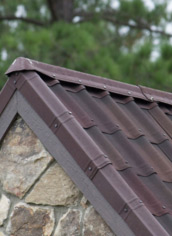 We are a full-service roofing contractor who serves both residential and commercial clients.
We've been a locally owned business in Atlanta, GA since 2001.
We are NRCA certified roofers, City of Atlanta accredited and frequently named "Best of Suwanee."
Our technicians are fully trained, and we use only the highest quality materials in the business.
Our rates are competitive among roofing companies, and we provide free quotes.
Schedule a Free Consultation
Reach out to Cranor Roofing today to schedule a free in-home consultation to discuss your new roof installation, roof repair, or roof replacement today.
Areas of Service
One of the best roofing companies serving clients in:
North Fulton County, GA
South Fulton County, GA
Forsyth County, GA
Dekalb County, GA
Hall County, GA
Gwinnett County, GA
Walton County, GA
Smyrna, GA
College Park, GA
Lawrenceville, GA
Grayson, GA
Snellville, GA
Duluth, GA
Norcross, GA
Johnscreek, GA
Alpharetta, GA
Roswell, GA
Sandy Springs, GA
Tucker, GA
Stone Mountain, GA
Decatur, GA
Gainesville, GA
Milton, GA
Kennesaw, GA
Marietta, GA
Morrow, GA
Riverdale, GA
Douglasville, GA