For the past 15 years, Cranor Roofing has been the trusted source for roof installation and roof repair in Atlanta, GA, and the surrounding areas. Frequently voted "Best of Suwanee" among roofing contractors, we're proud to offer the following roofing services:
Roof installation: Cranor Roofing provides a variety of roof installation services, including roofing services for new builds as well as re-roofing for existing structures. We can install far more than basic asphalt shingles, offering our expertise in the installation of cedar shake, natural slate, clay tile, metal shingles, flat roof applications and a variety of synthetic roofing products.
Roof repair: One of the benefits of working with Cranor Roofing is that we're committed to setting ourselves apart from other roofing companies in Atlanta, GA by making roof repairs when they constitute a good investment for our customers. When smaller repairs can extend the useful life of a roof that's in good overall shape, even if it's on the older side, we will recommend these repairs and execute them with the highest skill.
Roof coating: To help our customers keep their roofs over their heads and enjoy many of the benefits associated with roof replacement, but without the time-consuming process and considerable cost, we offer roof coating services using high-quality coating products. This is an ideal option for older roofs that can benefit from added protection, and it can also offer energy savings.
Residential and commercial services: Since 2001, Cranor Roofing has been proudly providing roofing services to customers in Atlanta and the surrounding areas. While the bulk of our work focuses on serving residential customers, we're also more than happy to work on commercial projects. Whether it's a new construction project or an existing building, we look forward to helping you!
In offering high-quality roof installation and roof repair in Atlanta, GA, Cranor Roofing makes use of top industry products and standards.
Cranor Roofing is located in Suwanee, Georgia. Centrally located in Gwinnett County, GA, Serving the Metro Atlanta region.
Live in the Atlanta area and need a roof leak fixed fast? Cranor Roofing repairs roofs, commercial, residential, low slope, cedar, slate, tile, metal, asphalt, TPO, EPDM, built-up and more.
To learn more about Cranor Roofing or to schedule a free in-home consultation, please call us at 770-831-7506.
Free ReRoof Quotes
Our goal is to make it easy for homeowners to find a wide range of roofing designs and products in one place with a local Atlanta company experienced in product knowledge and application.
Cranor Roofing is your Atlanta Roofer that takes pride in quality roof installation. Slate, Tile, Cedar, Premium Composites to Metal we install it right. If you are looking for the Metro Atlanta roofer that follows "industry best practices" you're looking for Cranor Roofing.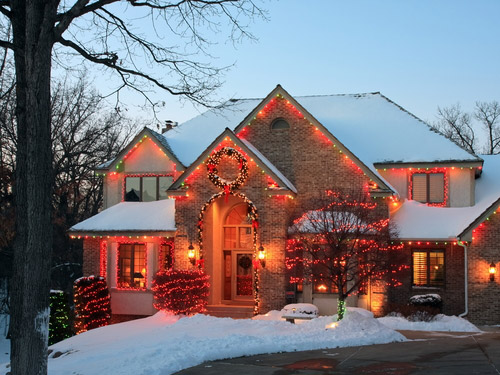 Seasonal Services
Atlanta needs your lights to shine. Make your holiday season bright and full of cheer. Call C & C Holiday Lighting to install, removal and store all lights, cords, and timers. They can even hang your wreaths and garland. C & C Holiday Lighting provides exceptional designs and seasonal lighting installations to homes, businesses and assisted living homes throughout the Atlanta area.
Christmas Light Installation in Metro Atlanta, GA
If you're in need of a Christmas light installer in Metro Atlanta, GA that can get the job done efficiently and to your specifications, we hope you'll turn to C & C Holiday Lighting. Call 770-932-8098 to get a jumpstart on your holiday decorating!