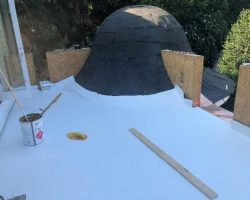 Cranor Roofing installs and repairs a variety of low slope roofing systems including TPO, EPDM and Mod-bit for both residential and commercial projects in Suwanee, Atlanta, Gwinnett County, Burford, Duluth, and Johns Creek, GA.
Anytime a building has a low slope or flat roofing section, there can be trouble. Specialized roofing materials and installation technics are essential for long-term leak-free success. Poor workmanship and lack of proper roof maintenance will always lead to roof problems. Once leaks occur the results can cause major damage and cost.
Another problem with some low slope roofing materials is thermal shock. Roll roof or Mod-bit materials are susceptible to rapid temperature changes that can crack the roofing material and cause roof failure.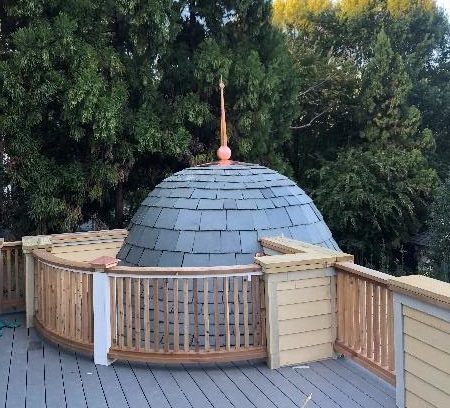 TPO (Thermoplastic Polyolefin) originally made for pond liners but was converted to roofing use in 1989. It's a basic single-ply rubber membrane that can be attached with adhesive or mechanical fasteners. TPO is typical white and highly reflective, which makes it especially great for hot, sunny climates.
EPDM (Ethylene Propylene Diene Monomer) is a high-density synthetic rubber that is extremely versatile with an ability to withstand high temperatures over 200 degrees C. and exhibits excellent characteristics against solar rays, oxidation, ozone gases, and polar extremes. Cold or hot EDPM performs at a high level and is durable over time.
Roll Roof or Mod-bit roofing (MB) is an abbreviated way to say modified-bitumen roofing. MB flat roofing systems are a durable, relatively easy to install, weather-resistant roofing system for small low-cost residential low-slope roof projects. Mod-bit materials are sold in rolls, and its seams are sealed. Good Mod-bit systems have a base and a cap sheet or a two-ply system. Contact us today to learn more about slate, tile, metal, cedar, and low slope roofing.
Low Slope & Commercial Roof Manufactures and Resources